0

Your cart is currently empty..

Shopping Process
Thursday, 25 May 2023

25

8655

9









Hello everyone, welcome to PkStockX to buy the best 1:1 replica shoes, below we will let you know how to order.
When you shop, please keep the following two points in mind:
1、 After placing the order and paying, please make sure that we can contact you to confirm the information and QC, otherwise the shoes will not be able to be mailed out
2、 If you have any questions, you can contact our customer service by
3、 Join our
Discord
to enjoy VIP benefits, participate in monthly giveaways, and communicate with others.
Step 1: Creat your account and sign in
After entering the PkStockX website, Click

≡

in the upper Left. then"Create Account" register your account and sign in.



Help you track your order. Don't fill in other people's mailboxes and make sure your mailbox can receive mail.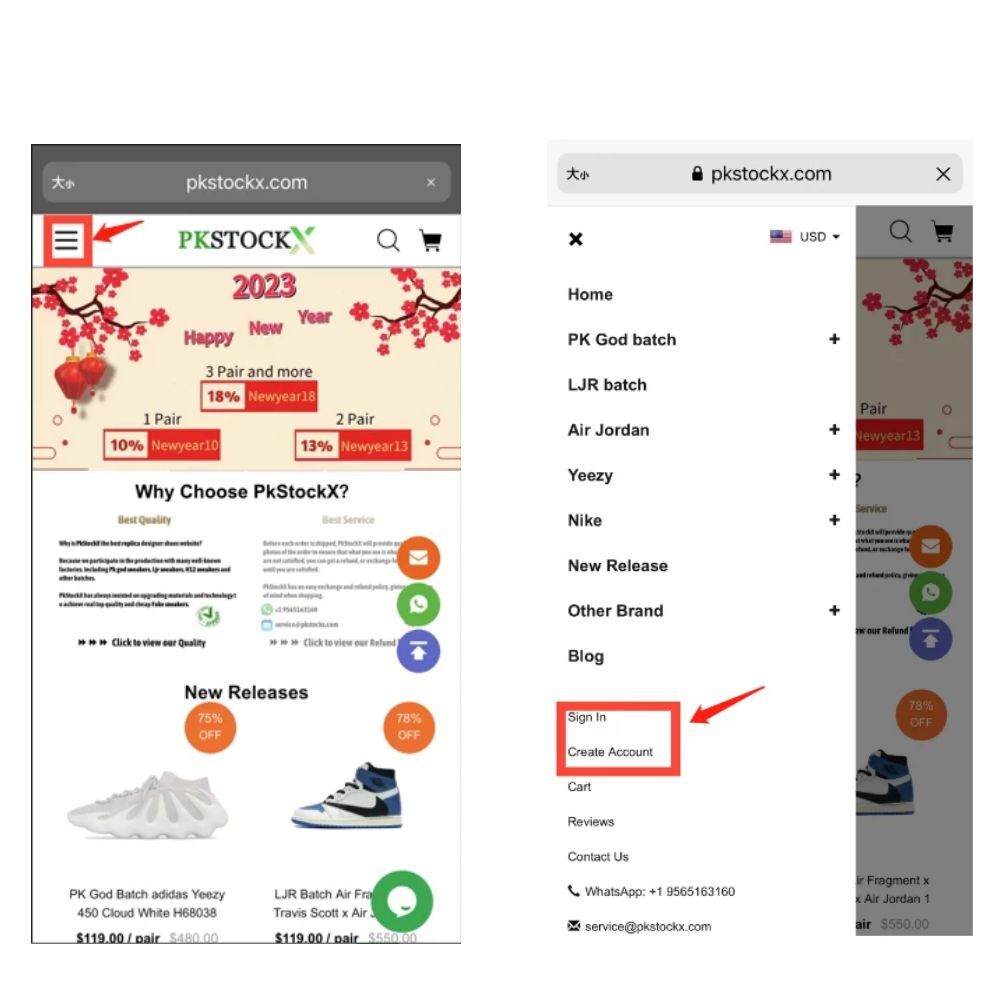 Step 2: Add shoes to Cart
After choosing the shoes you want and the correct size, click "Buy Now".
If you are not sure about the size, you can consult customer service through WhatsApp Or Email on the right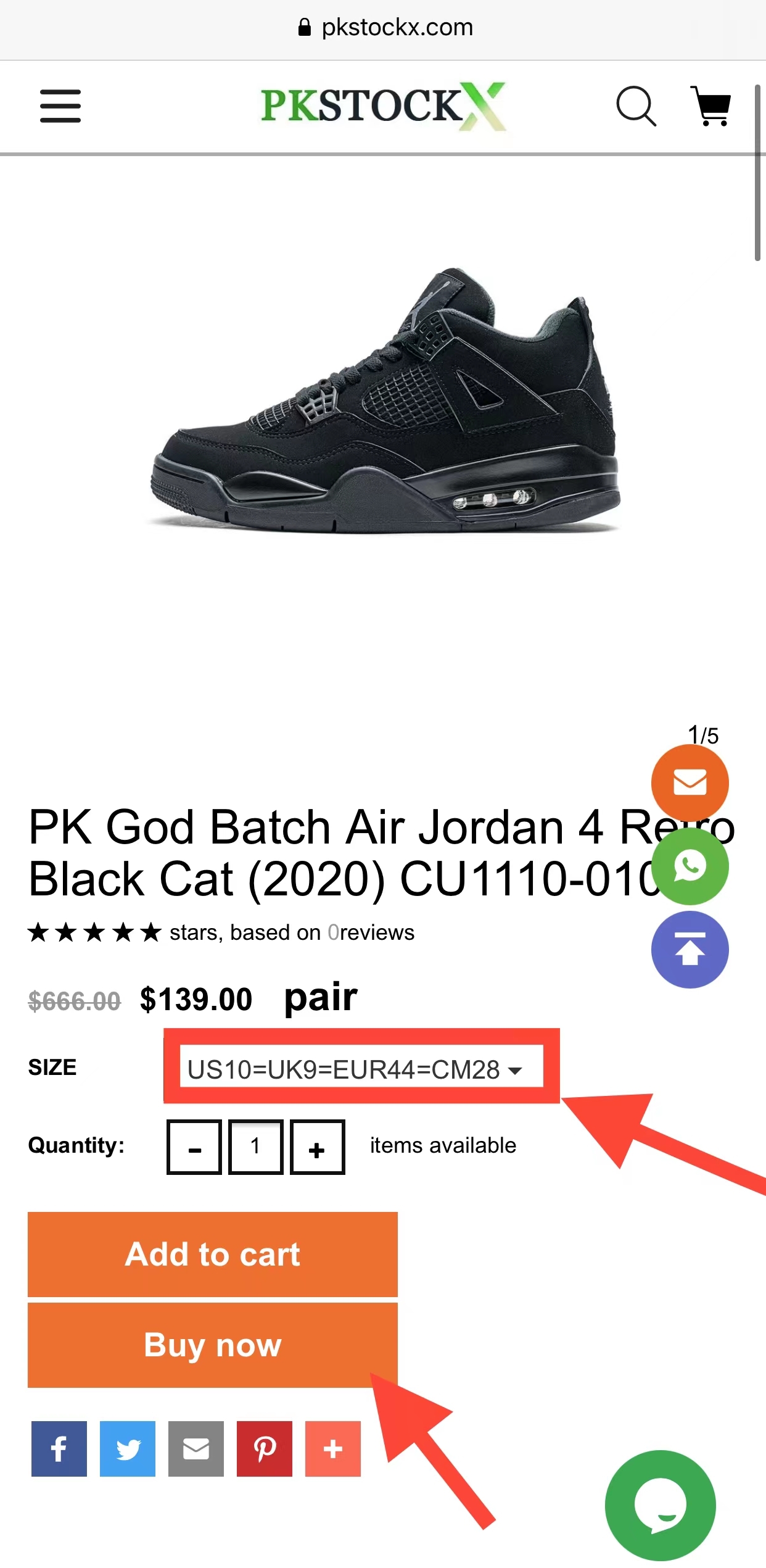 Step 3: Payment Completed

First, please fill in your Contact and Shipping information

You can ask customer service whether they have coupons code via WhatsApp or Email.


Second, fill in your request and how we can get in touch with you in "optional"

Because after the order is paid for, the customer service will ask you to confirm the order information and quality control pictures. Only after you confirm, we can ship the shoes.





Third, choose the payment method to complete the payment.

If the payment keeps failing or if you have any questions, please contact

WhatsApp: +19565163160 or Email: service@pkstockx.com




Step 4: Confirm Order Information

After your successful payment, the customer service will send you an order information confirmation message via WhatsApp +19565163160 or Email: Service@pkstockx.com within 24 hours ( working day ) .

If all the information is correct, please reply with the message "Everything is correct".

If you haven't received the email, please check whether the email is in the junk mailbox.




Step 5: Confirm Quality Control Pictures (QC)

After confirm order information, usually customer service will send your shoes pictures (QC) by email or whatsapp within 2 working days.

If you think the shoes in the photo are perfect, please reply with the message "Everything is correct".

Some shoes may exceed the above time due to reasons such as out of stock.

If you haven't received the email, please check whether the email is in the junk mailbox.




Step 6: Shipment

After you confirm QC, we will ship shoes. When we receive the tracking number from the courier company, the customer service will send you the shipping picture, tracking number and inquiry website via WhatsApp or email (Usually within 5-7 working days)

Usually it takes 8-18 working days to arrive after you confirm QC.

If the logistics has not been updated for a long time, , you can contact our customer service via WhatsApp to solve your problem