0

Your cart is currently empty..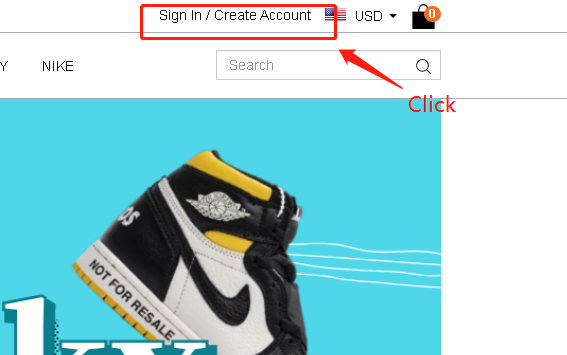 First Step
After entering the PK Stockx homepage, click Create Account in the upper right corner of the homepage to register.
Second Step
You can log in with your Google account account, or you can choose email to register an account to log in.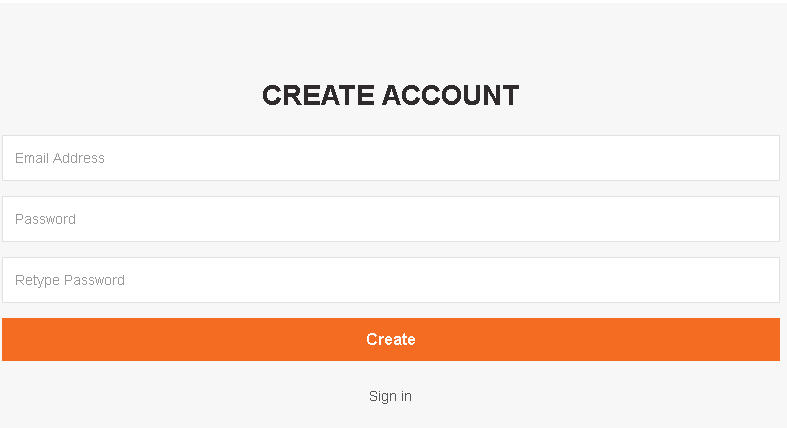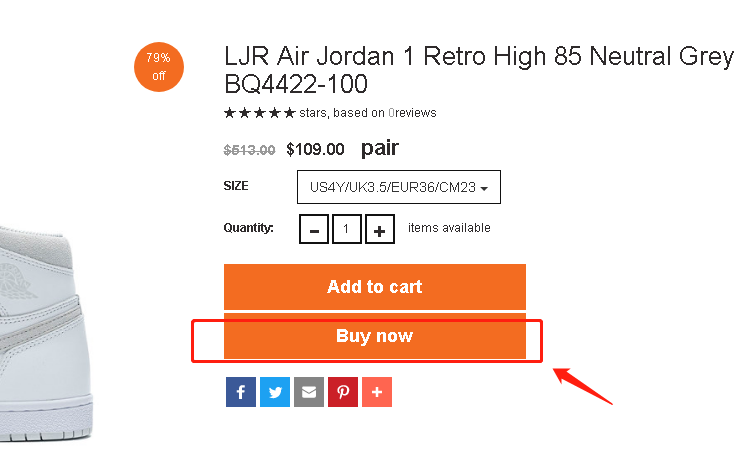 Third Step
After selecting the required size, click "Buy Now" to proceed to the next step.
Fourth Step
Please fill in your information address first. You can ask our employees whether they have coupons via WhatsApp or email.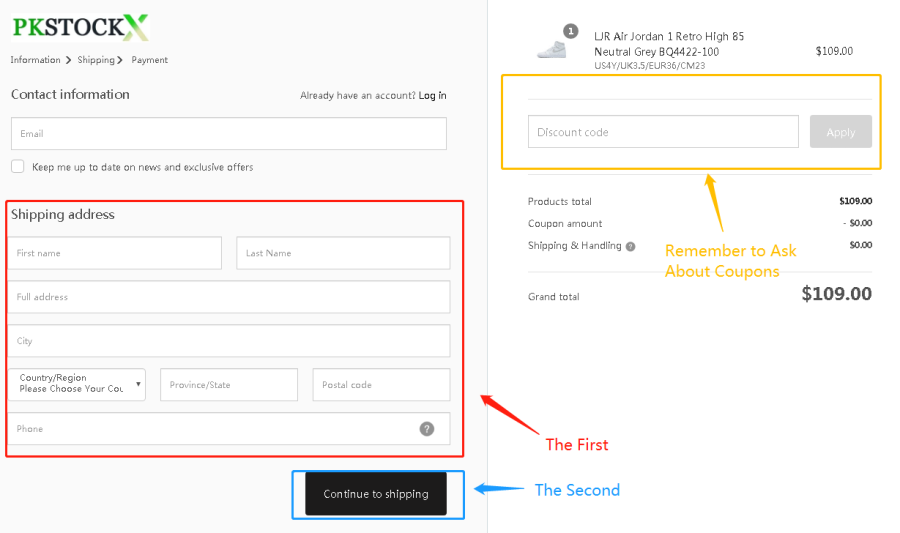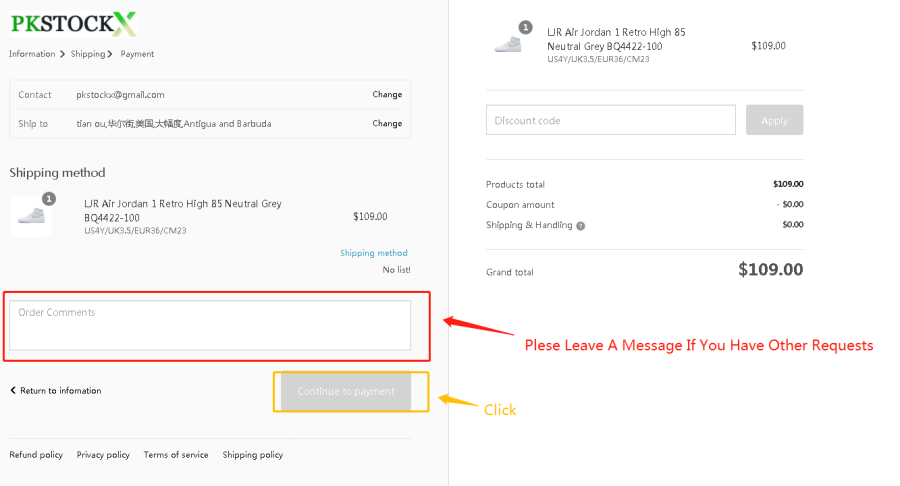 Fifth Step
If necessary, you can fill in your thoughts here. PK Stockx will do everything we can to help you deal with it. If we cannot handle it, we will contact you.
Sixth Step
Please contact PK Stockx according to the payment details, send us your PayPal email, and we will send you a PayPal payment statement. After your payment is successful, we will ship the goods within 3-4 working days (during this period, the forwarding period is 7 days, so we find the logistics information). Before that, we will provide you with a quality control chart to facilitate your inspection of the goods.